Chiropractor Abbeville & Greenwood
Welcome to Abbeville Family Healthcare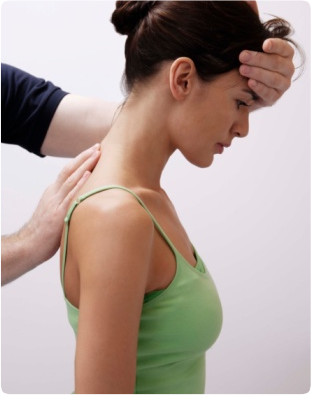 Welcome to Abbeville Family Healthcare, proudly serving the Abbeville & Greenwood communities. Dr. Matthew Durham, our dedicated chiropractor, has been providing natural and gentle relief for 29 years. Our dynamic approach to chiropractic care helps you get better faster! Our chiropractic approach uses a low-force adjusting instrument called Impulse. It gently adjusts your spine without the more forceful twisting and popping type of adjustment that keeps many folks from ever trying chiropractic care for their pain. It's so safe and effective Dr. Durham used it on his wife and each of their four children! This adjusting technique has helped individuals from newborns to seniors in both the Abbeville & Greenwood communities! We want to help you too!
Getting the Results You Want
When you visit our office, whether your visit is to handle an acute condition that needs immediate attention or you are in need of a stress-relieving massage, or if you would like to be one of our wellness patients who don't have any present health challenges and wants to keep it that way, we will put together a great plan to help you get the results you want. You may need nutritional counseling, intersegmental traction to pump fluids back into the discs, electric muscle stimulation to reduce muscle spasm and pain, cervical traction to help relieve neck pain and headaches, or rehab exercises that help strengthen you spine so that when we get it fixed it stays that way. Most recently we have added additional therapies that are specifically for Peripheral Neuropathy such as Low level Light Therapy and Nerve Stimulation. Desarae is our massage therapist that provides 30, 60, and 90 minute sessions of stress relieving massage.
Services at Abbeville Family Healthcare
Dr. Durham strives to help every patient that enters his office to get as healthy as possible and find relief to many common issues in our Abbeville & Greenwood community. Whether you are looking to relieve your pain or lose weight in addition to your natural Chiropractic care, we've got a solution for you :
Your treatment will always to be tailored to your particular needs. You're never just a number here. Questions? Ready to get started? Call our chiropractor in Abbeville & Greenwood today to schedule your appointment!
Chiropractor Abbeville, Greenwood SC | (864) 366-7777