Peripheral Neuropathy Treatment in Abbeville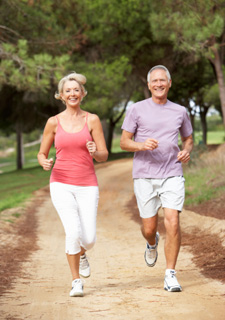 If you suffer from a single one of these tortuous symptoms -
Numbness, Tingling, Burning or Sharp Nerve Pain in Your Feet -
Despite what many doctors may tell you, Peripheral Neuropathy can be effectively treated.
Peripheral Neuropathy affects every part of your life — walking, sleeping, socializing, sometimes even sitting and so much more.
If you have tried "everything"(Lyrica®, Neurotin®, physical therapy, orthotics for your shoes, even injections) without getting the lasting results you want then you may be the perfect candidate for my Neuropathy Program.
There is a simple reason that these treatments fail… because they are only covering up the symptoms. They do not address the root cause of your Peripheral Neuropathy.
We all know this to be true. There is a tremendous difference between covering up your symptoms and actually treating the underlying problem. Why settle for "band-aid" care, when you could potentially manage the problem?
The Single Most Important Solution to Your Neuropathy Has Been Years in the Making…
It cost me thousands of dollars and countless hours away from my family, researching, reading, talking with experts in the scientific community and racking my brain in order to create a "No-Holds Barred", exceedingly effective Neuropathy Recovery Program.
Now let me say this, I am not promising that I can cure your Neuropathy. I don't even know if you qualify for my program. That is yet to be determined, and requires a thorough exam and review of your history.
How does my Neuropathy Program work? Quite simply, by finding the TRUE cause of your Neuropathy and then having the "know-how"  to manage that cause. Every patient's case of Neuropathy will be different, so I don't have the space here to go into more details.
That's why I'm offering you a risk-free introduction to this program. For a limited time you will receive my Peripheral Neuropathy/Chronic Pain  Analysis for FREE

My patients know my insider secrets to getting their lives back. They have already received their individualized Neuropathy Recover Program and are having amazing results. Here is what some have commented:
I thought I would have to go through all sorts of medical tests and scans and take medications to get well, but with Dr. Durham's new treatment that addresses several aspects of peripheral neuropathy I can walk normally again, I have more energy than I have had in years and I accomplish more at home than I have been able to in months! " Phila Rambo, Greenwood
I don't bang into walls anymore"
My legs feel so much stronger and I can feel my toes again"
I don't think I would be walking if I had not gotten this treatment"
Correct Diagnosis + Correct Treatment = Best Results Possible and Best Chance for Relief.
If the drugs aren't working or the side effects just aren't worth it, then you need to try my program. You have nothing to lose and everything to gain.
Ask Yourself These 5 Questions:
Are you experiencing Numbness, Tingling, Loss of Feeling or even weakness in your legs or feet?
Does it feel like you are stepping on thumb tacks?
Are you extremely sensitive to touch-sending "electric shocks" into your feet and/or legs?
Do you feel like you are wearing an invisible "sock" over your feet?
Are you starting to have balance problems now because of your feet?
If you answered "YES" to any of these questions, chances are you may have Peripheral Neuropathy. If you've been suffering for a while and you're tired of treatments that only give you temporary relief, then I may have the answer you've been waiting and hoping for.
Remember, this Special Offer is only good FOR A LIMITED TIME. Call our Abbeville office at (864) 366-7777 and we can get you scheduled for your consultation and exam as soon as there's an opening.
When you call, tell Cawanea you'd like to come in for my Neuropathy Recovery Consult so she can make sure you are not charged for this first FREE visit.
Contact Us Today »

---
Patient Testimonials
---
Peripheral Neuropathy Relief in Abbeville | (864) 366-7777