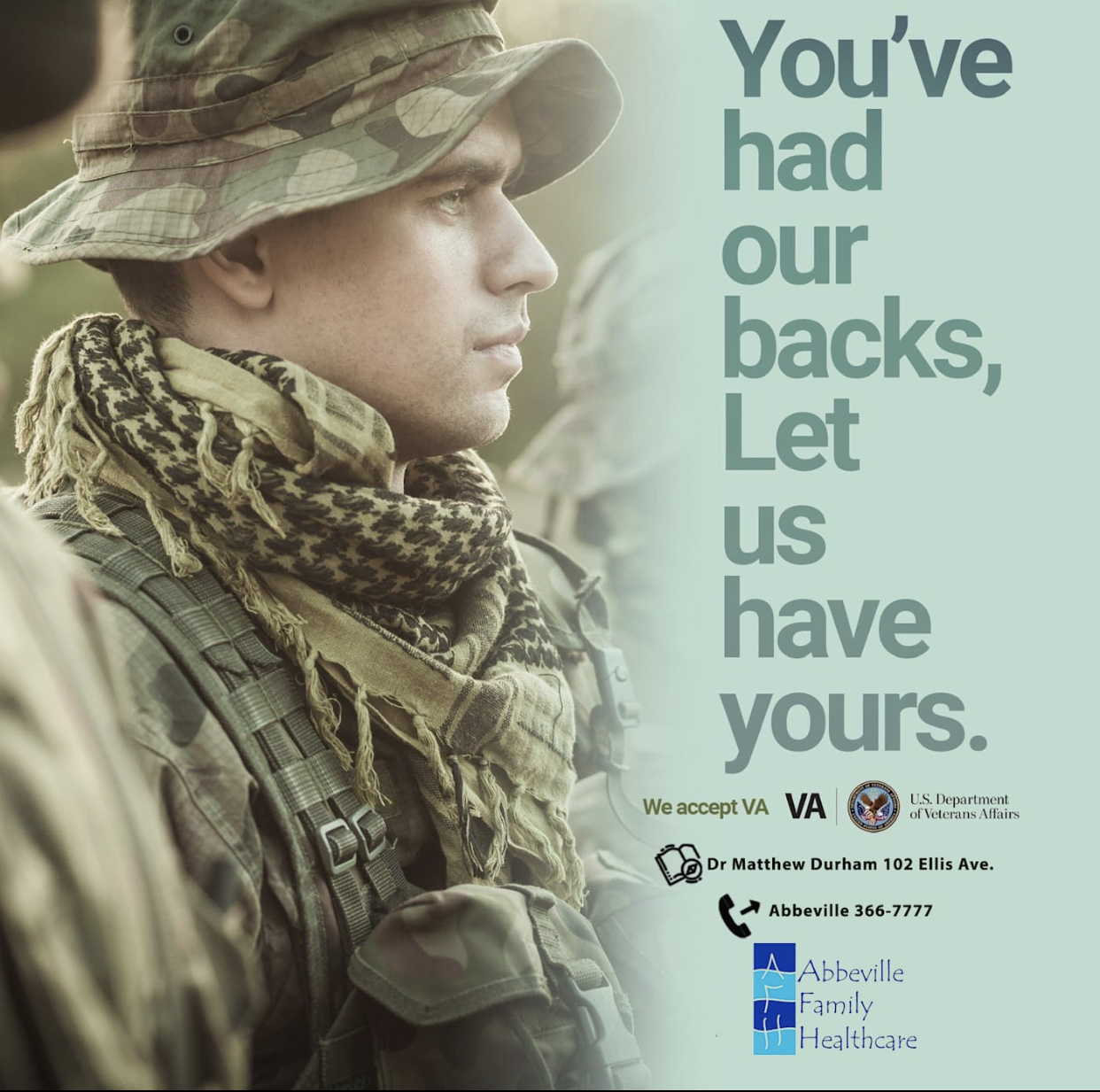 Attention All Veterans!!
You can now get chiropractic care here in Abbeville covered by the VA!
If you thought you had to drive all the way to Augusta to get chiropractic treatment,
please read this:
We have been working with the VA for several years now and are fully credentialed and ready to serve you.  We appreciate your service to our country and we would like to return the favor.  We are a full service chiropractic office and we would love the opportunity to help you in any way we can.
The process works like this… you contact your primary care doc at the VA and tell them you would like to come here for your chiropractic care.  They will then make a referral to our office and we will contact you to set up your first visit.  The whole process usually takes a few weeks but is is much smoother now that it used to be.
We have very much enjoyed working with the VA and all the great Veterans that we have gotten to meet in the process.  The Veterans seem to also appreciate getting to come here vs having to drive to Augusta.  They also appreciate the VA picking up the bill! lol
If you have any questions, feel free to call Cawanea at 864-366-7777 and she will help you. You can also e-mail her at info@abbevillefamilyhealthcare.com